Give the gift of mindfulness this Christmas
Stuck on ideas for a loved one? Don't want to contribute to overconsumption by purchasing a gadget that might never be used? Think that spending money on experiences creates more happiness than spending money on things?
Well a solution is at hand. Why not give a loved one a place on our "Be Calm, Be Happy" mindfulness course? If someone you know is curious about mindfulness practice, this course will give them a potentially life-changing grounding in the Plum Village practices and a supportive and gentle enviroment to get started with mindfulness.
Previous participants have said:
an excellent introduction to the practice of mindfulness that I can continue with for the rest of my life
I've experienced a very real shift in my ability to be present and enjoy simple things
what I have gained from the course has given me real optimism for a calmer and happier future
The course provides a gradual introduction to mindfulness and meditation and key teachings on positive happy living over six sessions. The course includes guided mindfulness exercises and meditations, group discussions and practical exercises led by experienced facilitators in a warm, friendly atmosphere, with a maximum group size of 8-15 people depending on venue.
The course is offered in various locations throughout the UK but if there isn't one near you, fear not, it is possible to experience Be Calm, Be Happy:
As a retreat
We offer the course as a residential retreat in Oxfordshire on 7th-10th March 2019. This takes place in the lovely peaceful setting of Holland House and would make a great Christmas present for someone, or a special treat for yourself.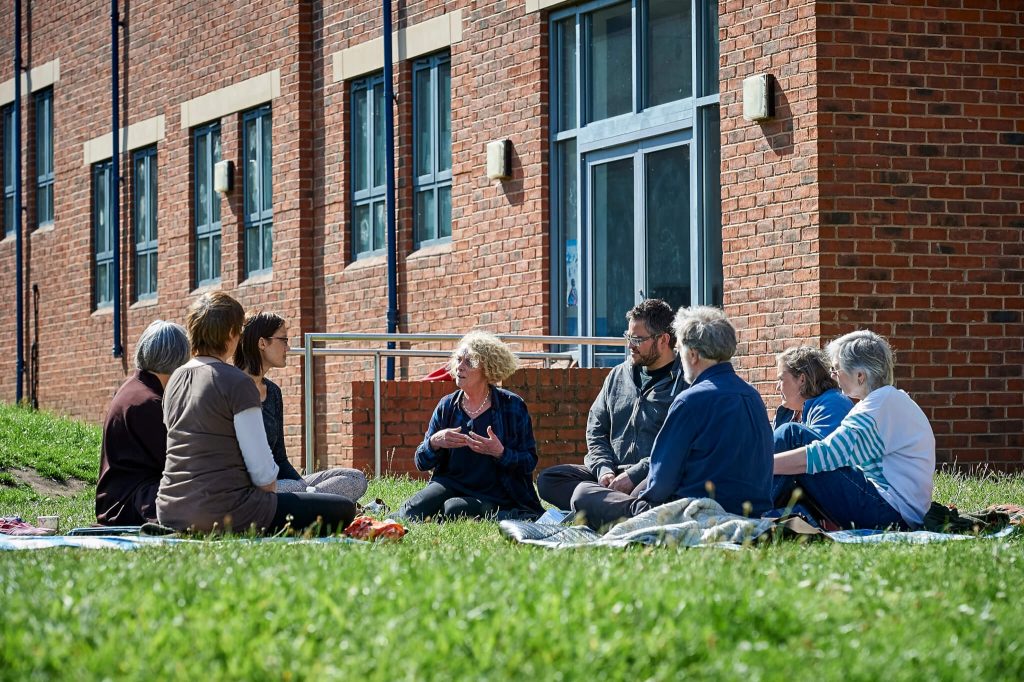 As an online course
We offer the course as 8 sessions (1.5 hours per session) on Zoom video conferencing facility from 24th January 2019. This is a live interactive course, for which you need access to the internet, a camera and a microphone. Ideal for this course is to access by computer, laptop or iPad. It is possible to use a phone but you will not be able to see all the other participants unless they speak.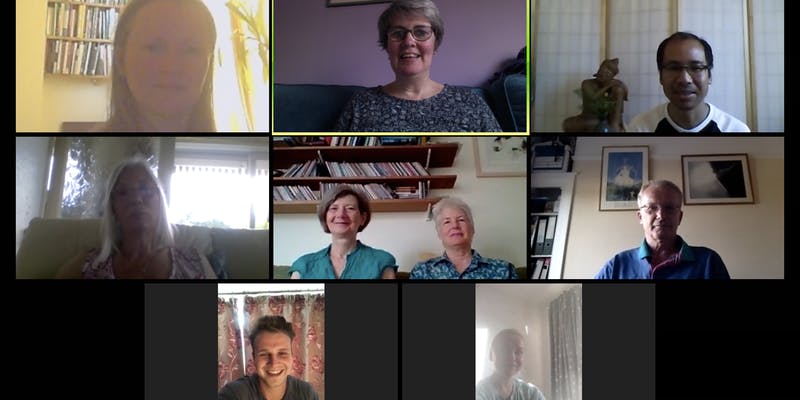 For further details of all courses, including those coming up in Fife and Isle of Wight in January please visit our Eventbrite Page.