Looking Deeply is a 6-week follow on course from Be Calm Be Happy in which we will build on the learning from this foundation.
The benefits of Looking Deeply are to ground ourselves more fully in Thay's teachings, giving deep, strong roots to our peace and contentment.
We can do this most beneficially as a Sangha, a group of people coming together to practise and support one another on the journey.
Looking Deeply develops the themes and learnings from Be Calm Be Happy and takes us deeper into Thay's teachings, exploring topics of helping us to become more aware of our 'territory', which is – body, feelings, mind, and consciousness. Together we will discover how to develop our mindfulness further into our experiences and life.
What to expect 
The course is held online via zoom, enabling you to participate from wherever you are geographically based.
In each session we will 
meditate together

consider a topic relating to the weekly theme

undertake a short reflection exercise to help us look at how this is relevant to my life

have time for feedback and discussion. 
We will recommend meditations from the Plum Village App for you to use during the week. If you do not already use it, you can access it here https://plumvillage.app/
You will get most out of this course by making the time to regularly practise the meditations and reflecting on the weekly theme to deepen your mindfulness during the week between each session. The Plum Village App will be a very valuable resource to support your practices.
Themes for the sessions
Arriving Home

Mindfulness of the Body

Mindfulness of Feelings

Mindfulness of the Mind

Impermanence

Connectedness
Schedule for the Course
The course is held on Tuesday evenings, 7-9 pm UK time (2 hours per session).
The 6-week course is from Tuesday 19th April to 24th May. Please ensure you are available for all the dates.
Course Leaders
"I found the beautiful, thoughtful, generosity of the Course Leaders (Vari and Lauri), their humour, candour and compassion most helpful".
"I appreciated the gentleness and kindness of the Course Leaders and the way they taught the different meditations with examples from their own lives."
"The way you work together is very natural and professional"
This course is led by two experienced practitioners in the Plum Village Tradition, Dharma teacher Vari McLuskie and Be Calm Be Happy Course Co-ordinator Lauri Bower.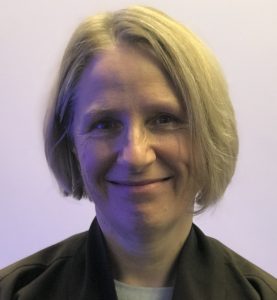 Vari was ordained by Zen Master Thich Nhat Hanh in 1995 into the Order of Interbeing and as a lay Dharma teacher in 2012. Vari arrived home on her first Plum Village mindfulness retreat with Thich Nhat Hanh in 1990. Life became brighter, calmer, more enjoyable and understandable. She began to recognise how, supported by a mindfulness practice community, she could cultivate peace, love, and understanding in herself every day. It was clear that developing these qualities in herself also truly benefitted others. She put mindfulness practice and sangha at the centre of her life. Bit by bit; building her practice, accepting her shortcomings, encouraging herself through the difficulties – perceived and otherwise. Through difficult times in her life she has practiced seeing that there cannot be happiness without suffering ("no mud, no lotus")– through the premature death of a beloved friend, through the sudden deaths of my parents, through the challenges of parenthood, through work and health challenges.
Vari has been an ordained Dharma teacher since 2012 and combines this responsibility with work as a Strategic Consultant. She has shared mindfulness in corporate settings, with female offenders and victims of sexual abuse as well as through Plum Village UK retreats and the Be Calm, Be Happy courses which she co-developed. Vari is based in the Midlands having lived many years in London.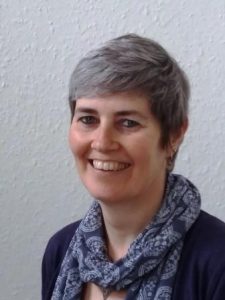 Lauri has been practising meditation for 30 years and met Thich Nhat Hanh's teachings in 2006, from which point she committed to putting mindfulness practice at the centre of her life. In 2008 she began researching a PhD on Thich Nhat Hanh and his teachings of mindfulness and Engaged Buddhism. With her PhD complete Lauri began teaching mindfulness-based stress reduction (MBSR) courses and is delighted to bring this experience to a course devoted to the Plum Village mindfulness tradition. Mindfulness has become a crucial aspect of Lauri's life and she has experienced firsthand the healing and transformational aspects of this practice. Lauri has also been teaching mindfulness for 5 years and is continually inspired by the positive changes that it can bring. She has 15 years of experience running retreats.
Who can attend?
Our expectation for this course is either that you have already attended a Be Calm Be Happy course or that you have considerable experience of practising in the Plum Village tradition with a Sangha, and have participated in other Plum Village UK retreats, courses, or events. It is suitable for those of all faiths and none. Our course participants come from a wide range of backgrounds.
Please note, this course is not suitable for beginners, and we recommend Be Calm Be Happy if you are looking for an introduction to the Plum Village practises, or a means of re-establishing a regular practice.
We recommend that everyone signing up for this course becomes a member of the Community of Interbeing (see our website at Join Us ).
How to attend
Please follow the link to book through Eventbrite.
Book now