Walking 500miles for The Being Peace Practice Centre – Jan's story
On 17th September, I set out to walk 820km (509 miles) on the "Camino del Norte" and "Camino Primitivo". To date (18th October) I've walked about 700km, starting in Irun on the coast of Northern Spain through San Sebastián, Bilbao and Santander and then inland to Oviedo to the Camino Primitivo (the original Camino route) which goes up into the mountains and finishes with all of the other routes in Santiago de Compostela. I've got about another 198km to go (I've had a few unplanned detours!) and tonight I'm feeling pretty exhausted having battled 40mph gusting winds in driving rain at the highest point on the Primitivo route!
I must say that not all days have been this hard. In fact, many of the days on the coast felt like a bit of a jolly, as I managed to go swimming at least once a day which was great for tired muscles as well as being good fun.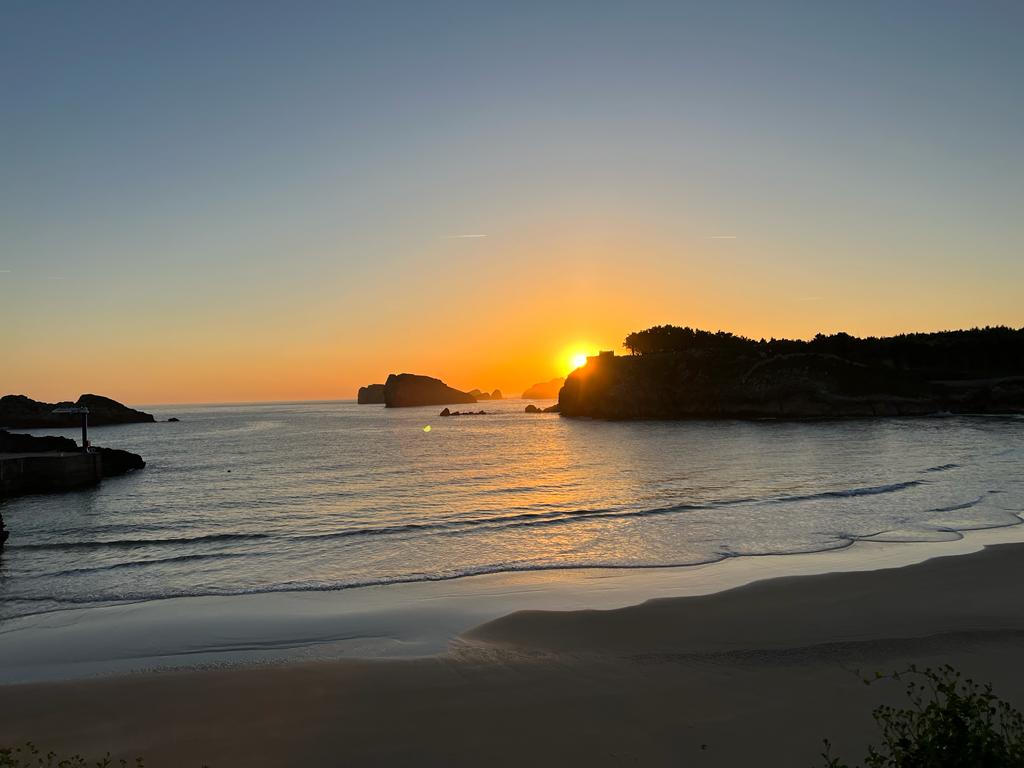 I was originally inspired to walk the Camino by a friend who has done several routes. She gave me all sorts of useful hints and tips for which I'll be forever grateful – packing lightly being one of them. Whilst I felt that I really only had packed essentials, I have managed to practice "letting go" of quite a few items. It's amazing what you can manage without when you have to carry it on your back! My rucksack is now down to about 7.5kg plus water (1 – 2 kg depending on the distance, heat and availability of water). I have mostly been staying in "albergues" – dormitory style hostels specifically for pilgrims walking the Camino. The biggest problem has been snoring, though I've discovered that wax ear plugs are very effective!
I am walking over a difficult time of year for me as 16th October marks the third anniversary of the passing of my beloved husband, Jamie. I wanted to do something positive to mark the anniversary this year, and decided to raise money for The Being Peace Practice Centre whilst I was walking. Both Plum Village UK and my local sangha (Deep Roots Nottingham) have been such an integral part of my healing process and a huge source of support for me. Through the amazing power of zoom, I've even been able to meditate with my local sangha regularly.
If anybody would like to follow my journey, I am on instagram as @stepbystepforjamie
Or to make a donation, follow the Just Giving link: https://www.justgiving.com/page/janhempsallbeingpeace