Touching the Earth at COP26
On Sunday the 7th of November 2021, a group of XR Buddhists, Plum Village Buddhists and others gathered in Kelvingrove Park in Glasgow for an opportunity to 'Touch the Earth'. During the middle weekend of COP, many of us took part in the climate justice march the day before (along with around 100,000 other people in Glasgow). This event was an opportunity for activists and Buddhists to reconnect with themselves and the earth before the second week of COP.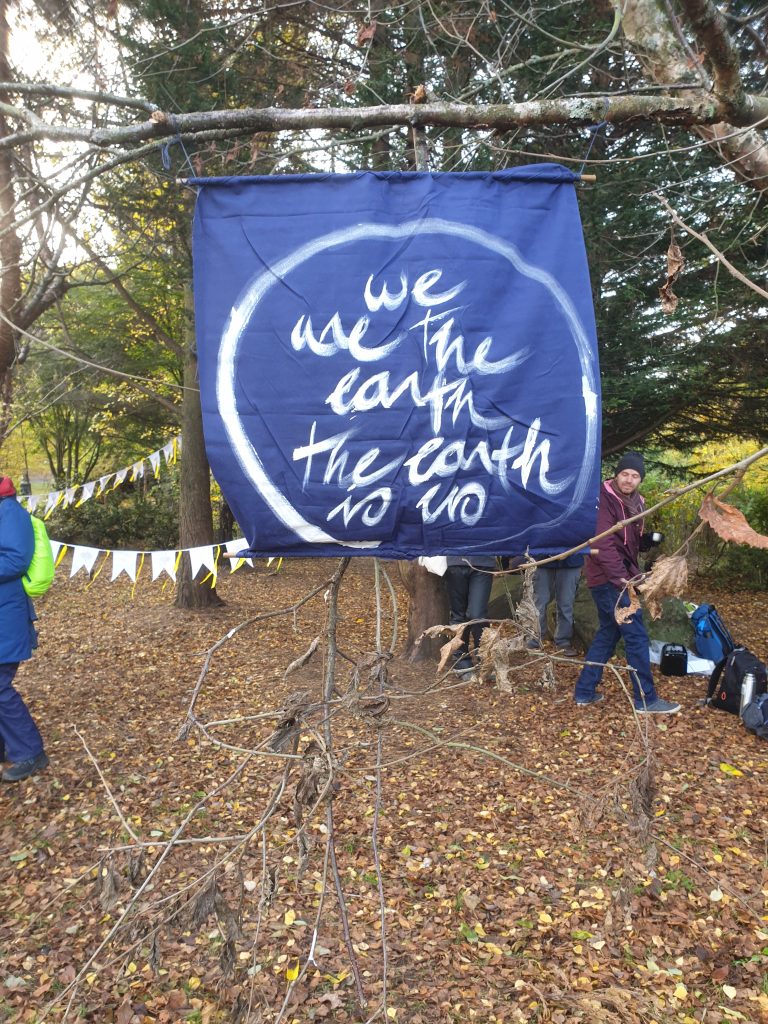 While the previous day had been rainy, the event took place on a crisp Autumn day. We found a lovely grove among the trees where we were able to string up the 'Buddhist bunting' Bill Crook provided, the caligrapies which blew in the breeze offered by Aynsley in the Wild Geese Sangha and by Earth Holders Edinburgh as well as banners from the Edinburgh Earth Holders Sangha and XR Buddhists.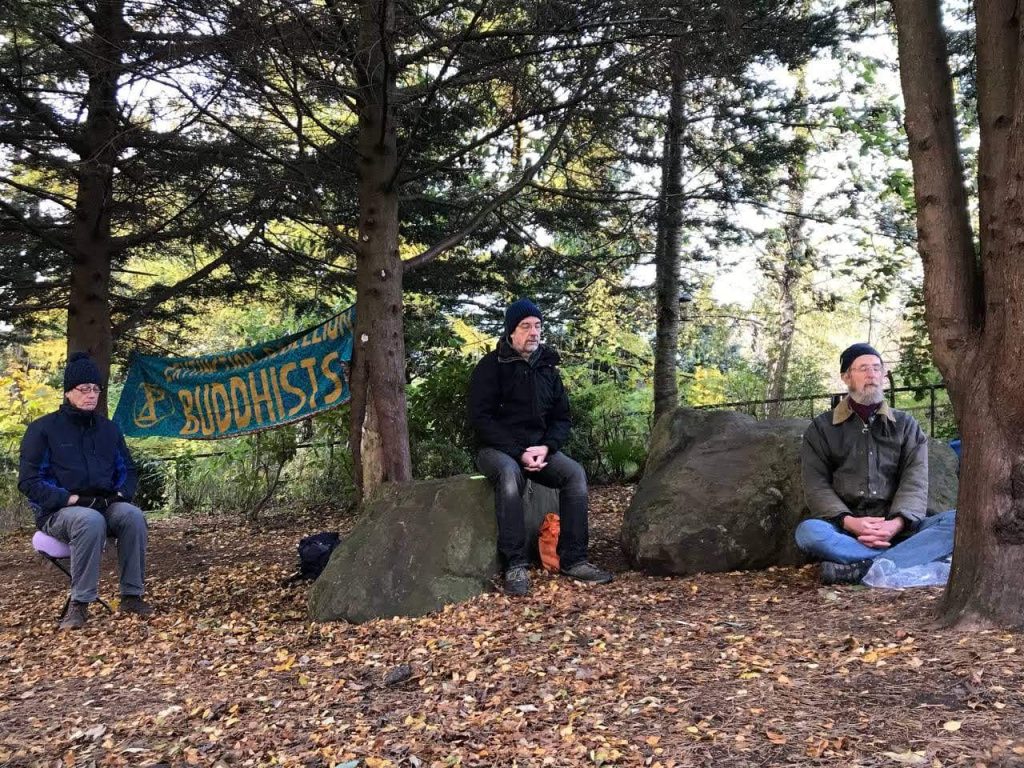 Jane Dallas Ross led the group (and a few passing squirrels) in a silent meditation. Nick Cape then lead the group in the 'Touching the Earth' meditation written by T Ambrose Desmond. We finished with a walking meditation around the Stewart Memorial Fountain. It was a beautiful opportunity to connect with the present moment, as we resource ourselves for the final week of COP.