Monastic Tour UK&Ireland 2023: Nourishing Roots, Blossoming Branches
We are very happy to welcome eight Plum Village sisters and brothers coming to the British Isles and Ireland to lead retreats, Days of Mindfulness, mindful walks and sangha building events from 8th May to 11th June 2023.
Many local Sanghas are working together to create conditions for us all to come together and nourish our practice during these in-person events. More details of the events will be available on our website and in our newsletter in January/February 2023.
The funds raised during the Tour will support sustaining Plum Village (the 'Roots') and creating the UK Being Peace Practice Centre (a 'Blossoming Branch')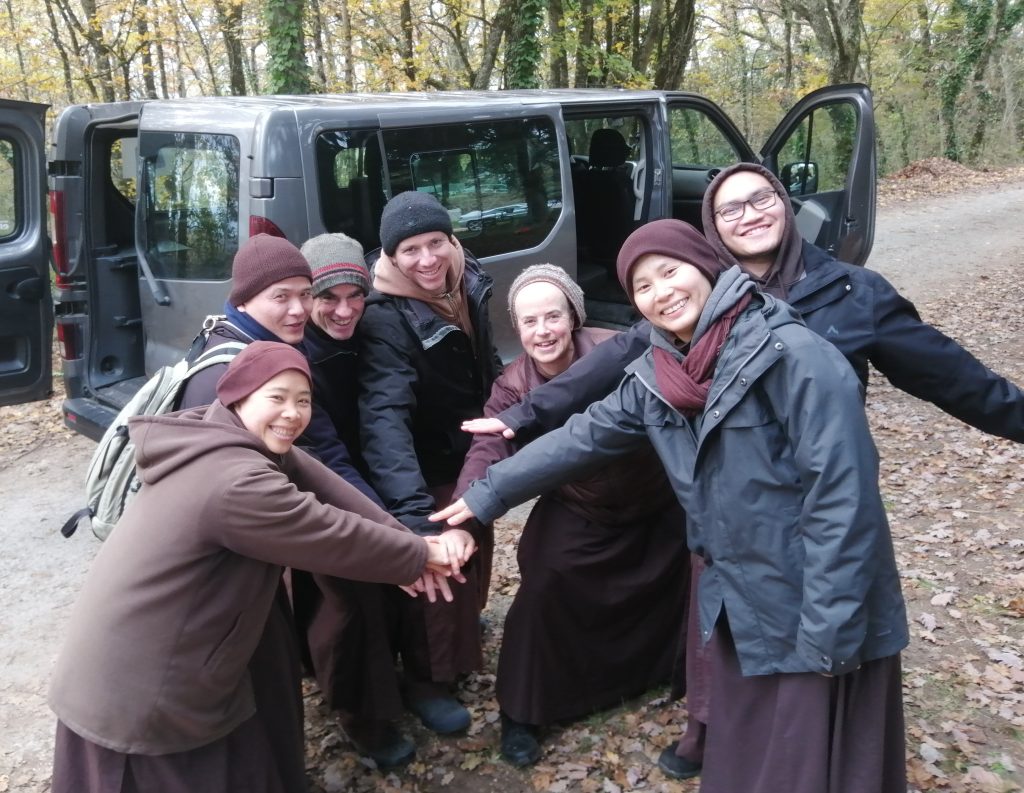 From left to right: Sister Presence, Br. Inclusiveness, Brother Resolve, Br. Mountain, Sr. Samadhi, Br. Presentation, Sr. "One Way" (+ Sr. Gratitude)
Monastics will spend five weeks on the road, arriving on the shores of the West country early May where they will hold the first events surrounded by the moors of Dartmoor.
Then a drive to a family camping retreat in the New Forest, followed by a stopover for an Evening of Mindfulness in Brighton, and then make for the dreaming spires of Cambridge, to share the practice with students of all ages.
Heading North: one group to York and Hebden Bridge for a mini Educators' retreat, the other to the Lake District to offer practice surrounded by the mountains' silence and still lakes.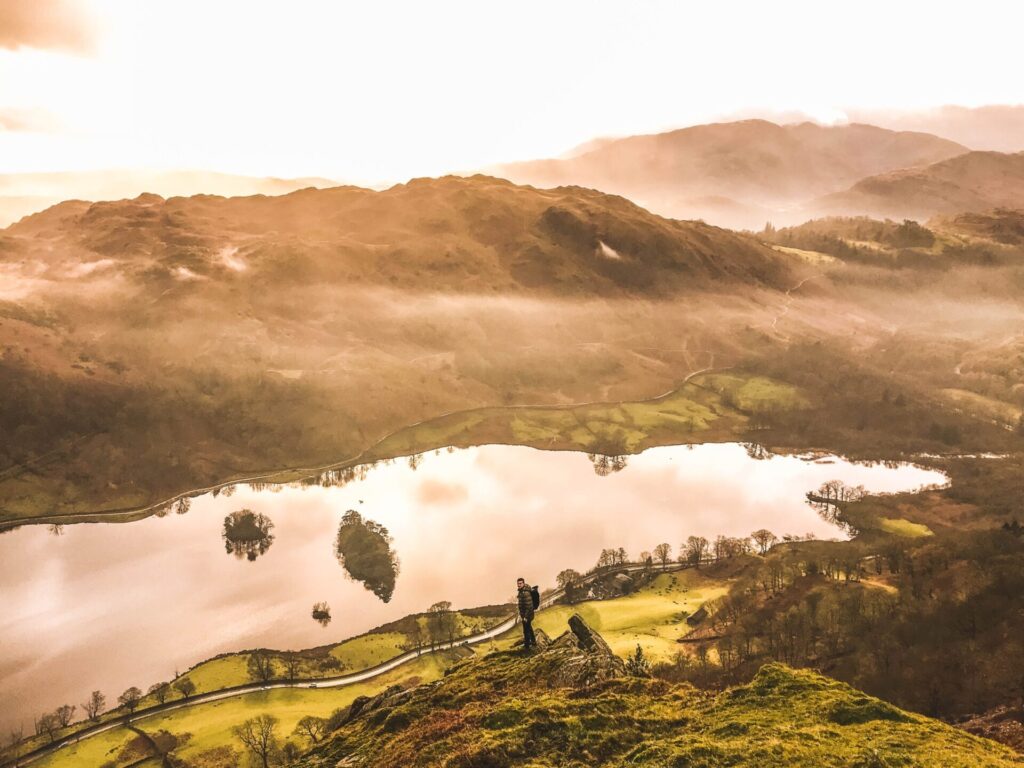 Still Waters (Lake District) sangha
Meeting up again in Durham for events with schoolchildren, the University and a mindful picnic in the cathedral cloisters, Monastics will then head for Edinburgh to celebrate the 20th anniversary of Thay's visit.
Crossing the water to hold a 5-day retreat on Holy Isle, accompanied by the sound of the rising tide and sea otters playing in the waves.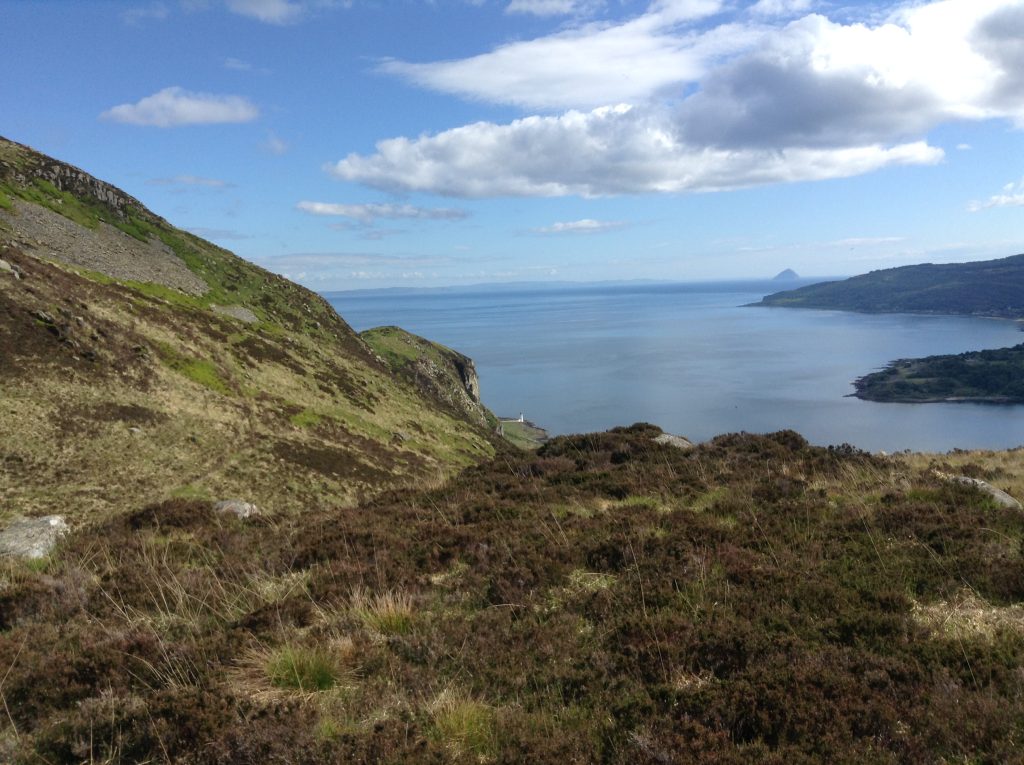 Retreat on Holy Isle, Scotland
Crossing the Irish Sea, this time for events in Northern Ireland, followed by a retreat in Donegal, sharing the practice in Cork, and a Day of Mindfulness in Dublin.
Back across the water, the Monastic Team will offer the practice on the wild Welsh coast, and will end the tour in London for a weekend of events including an evening for BIPOC practitioners.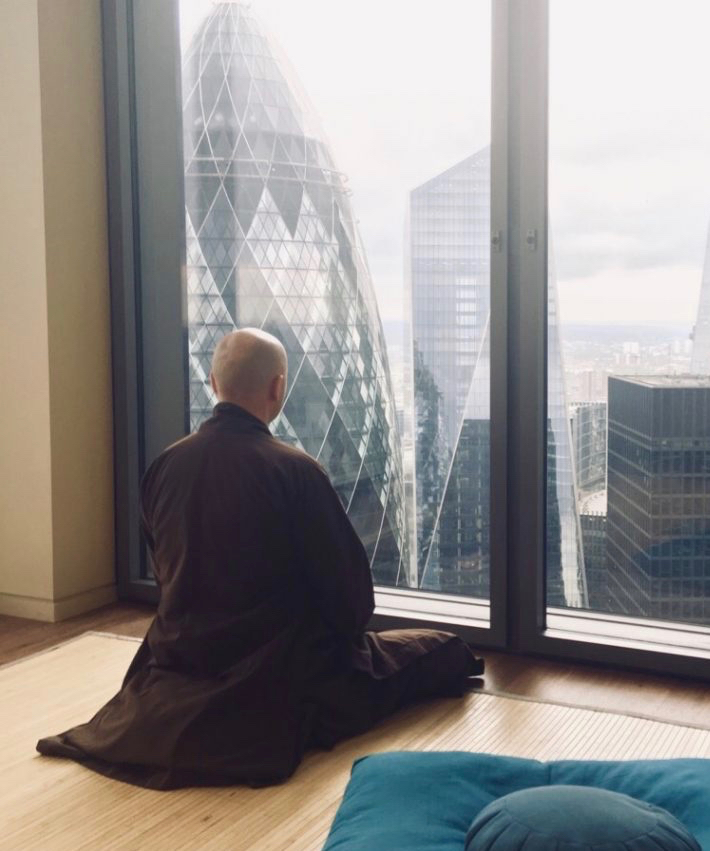 Mindfulness event in London (2019)
We are looking forward to practicing with many of you during these events!
For more details about the Tour, please watch out for our newsletters (you can sign up at the bottom of our homepage) and on our website. 
If you'd like to get in touch with a Sangha in your area, please find our Sangha Directory here.