Monastic Tour 2023 – Week Four: Transforming Climate Anxiety
Public Talk: Transforming Climate Anxiety with Sr. Annabel Laity
On the 11th of June, Sr. Annabel offered a talk on Transforming Climate Anxiety at Conway Hall in London.
In her talk, Sr Annabel talks about the importance of the Sangha and building harmonious community based on loving speech and deep listening, the power of collective energy to bring change and practicing the kind of acceptance, that is helping us take much better care of ourselves and the Earth. 
You can watch the talk below:
The public events on June 11th have been organised by Twan Peeters and the Wake Up London and Heart of London Sangha.
Photos by: Twan Peeters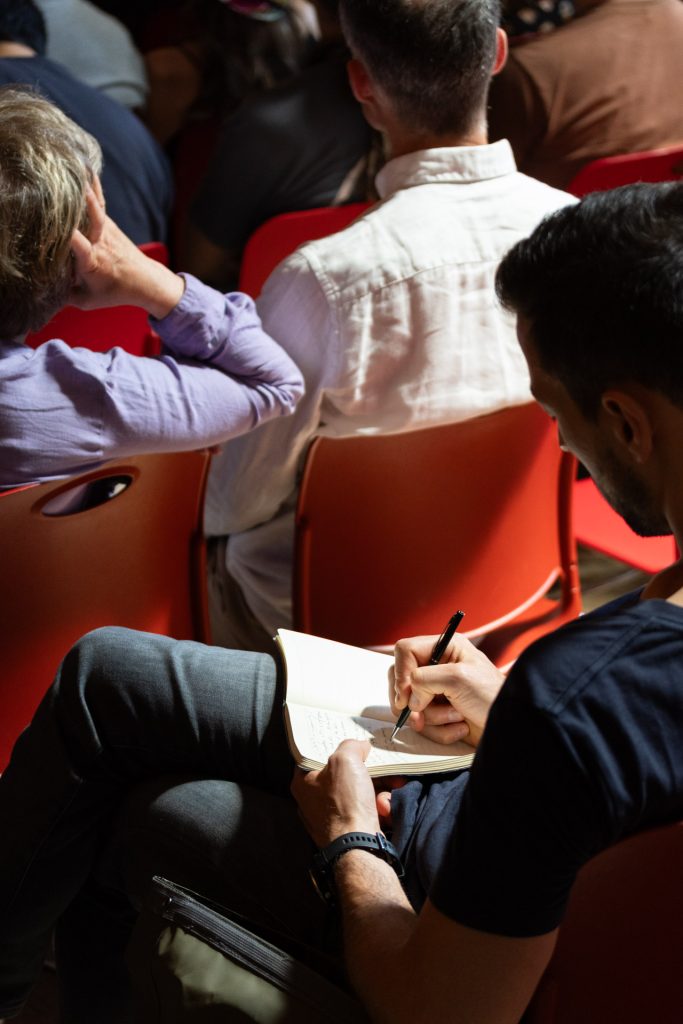 In the afternoon, the monastics offered a workshop for climate activists in the Westminster Quaker House, where we enjoyed a tangerine meditation, Q&A session, singing together and community time.