Loving Mother Earth – part 1
"When we recognise the virtues, the talent, the beauty of Mother Earth, something is born in us, some kind of connection; love is born" – Thich Nhat Hanh
The COP26 UN Climate Conference is taking place this year in Glasgow from November 1-12th. In the run up to #COP26 our community has been involved in the Loving Mother Earth Practice – a 31 day practice commitment to deepen our connection to Mother Earth within us and around us.
Loving Mother Earth practice commitment was a precious opportunity to practice, reflect and to be together. The aims of our commitment were to:
Deepen our connection with Mother Earth
Find practices that support us to care for ourselves and our planet
Practice together with others who feel the same
"It is possible that the next Buddha will not take the form of an individual. The next Buddha may take the form of a community – a community practicing understanding and loving kindness, a community practicing mindful living. This may be the most important thing we can do for the survival of the earth." – Thich Nhat Hanh
A beautiful Loving Mother Earth Sangha has formed and we practiced together contemplating the treasured Love Letters to the Earth. We also had a chance to write our own love letters. In this blog post you can find some inspirations and reflections from participants, including their love letters.
Please click on the picture to see readable version of the letters and poems.
In the next days we will publish a second part of the letters and sharings.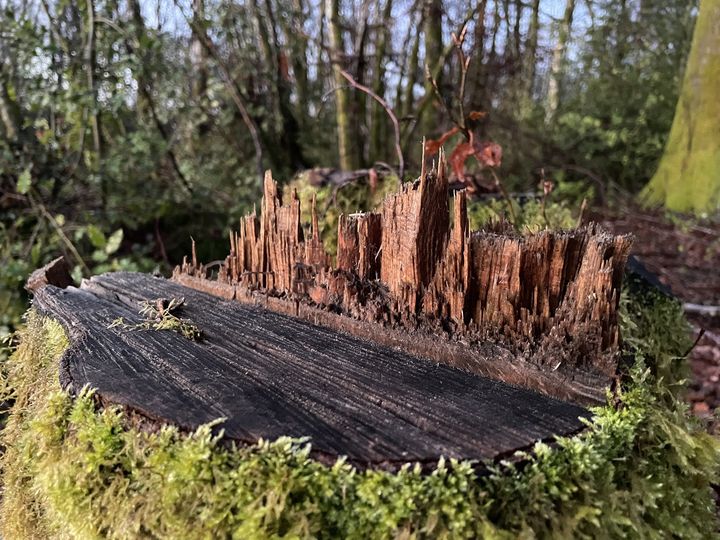 Heaven on Earth: this phrase from Love Letter 5 to me does not mean that we cannot look at the woundednesss of our Mother, as if somehow She is undeserving of our attention and love. As if a family member becomes sick, we do not turn away! We love them even more, even if they have suffered. I see Heaven on Earth in torn, sawn off tree trunks. I see beauty in the woundedness of our Mother. And I grieve. Yet I do not turn away. Have you seen Heaven on Earth, even with the suffering that Thay speaks of?
Harriet Sams
Events related to COP26:
In relation to COP26, a group of monastics from Plum Village visited Edinburgh to take part in the TED Countdown Summit, where Sister True Dedication gave a talk (the talks will be released online at a later date). Currently a 3 mins snippet is available to watch at 2:14:18 via this link: https://www.youtube.com/watch?v=SG_vqlb1pOQ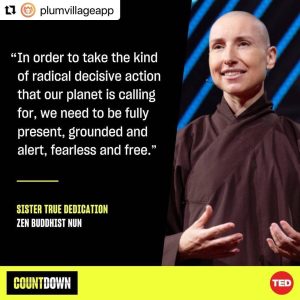 The most recent book of Thay, Zen and the Art of Saving the Planet is also being released in time for COP26.
Some of our Sangha friends have made their way to Scotland to support with their mindfulness practice, energy and love for the Earth. It's wonderful to know they are there.
On Monday 1st November, a member of the Plum Village Tradition and Earth Holders took part in the discussion "Can personal transformation lead to climate justice?", organised by The Soka Gakkai International-UK (SGI-UK) and Centre for Applied Buddhism.
On Thursday, 4th, Rehena from Buddhists across Traditions will be speaking on the panel "Global Justice – Climate Justice. Why is the climate crisis a justice issue? "
The event is live streamed on YouTube: https://youtu.be/srrw_mowaf8
On Thursday, 4th November also there was an opportunity for Earth Holders to meet together and share experiences, sit together and read from Thay's new book.
Sunday 7th November, the Earth Holder Edinburgh will hold Touching the Earth Meditation in Glasgow