Earthing Our Practice Retreat reflections
This October we returned to the wonderful surrounds of Kilgraston School in Perthshire for a retreat with Dharma Teachers Susanne Olbrich and Martin Pitt.
The theme was the Discourse on the Full Awareness of Breathing (Anapanasati Sutta) which is one of the most important sutras in the Plum Village tradition and also earthing our practice. It was a wonderful few days of nourishing our practice and with a large sangha body of 30 or so the mindfulness energy was really palpable.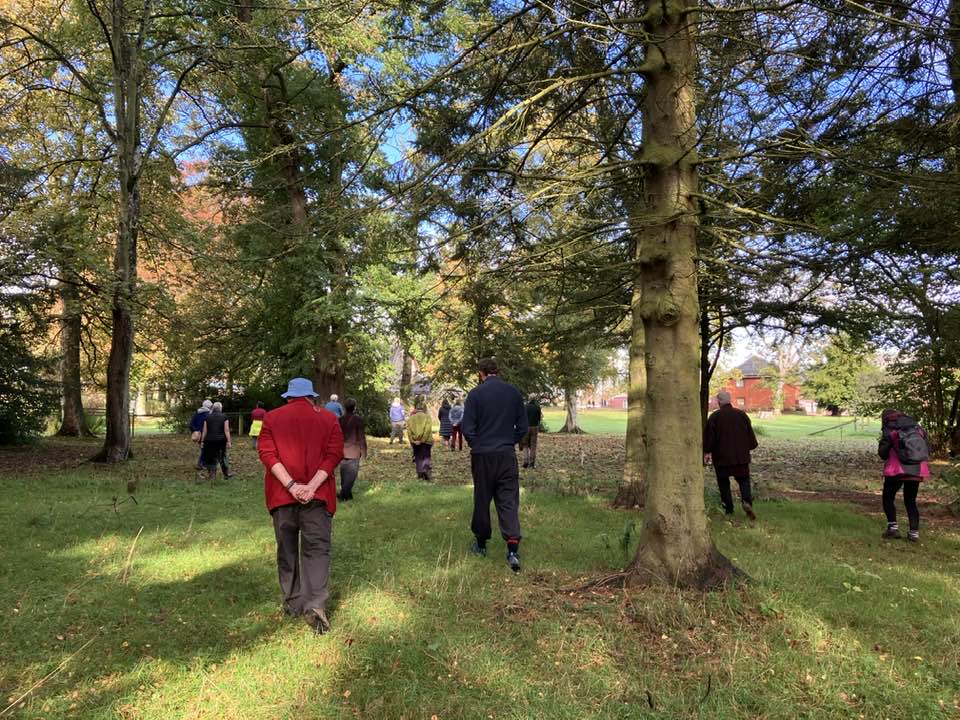 We enjoyed seated meditation, walking meditation in the grounds, delicious vegan food, mindful movement, dharma talks, a "be-in" celebration of poetry and song and a 5 Mindfulness Trainings ceremony. On the Saturday Martin offered us a haiku session and as well as exploring this ancient form of poetry we learned about Japanese aesthetics or ancient ideals.
I was especially touched by "sakura" in respect of the cherry blossom falling as I noticed that Perthshire was putting on it's own show of this beauty with the autumn leaves. A wonderful time was had and we left feeling nourished and more in touch with our breath, ourselves, each other and the Earth.
Text & photos by Orla Beaton from Poppy Seed Sangha