Art Auction for Peace
On the 1st November we will open our first ever Art Auction, a fundraiser in support of the Being Peace Practice Centre. Just in time for the season of gift-giving and celebrations soon to come!
Thanks to the generosity of donors from Plum Village UK Community, we have collected over 80 lots of artworks of all descriptions, including calligraphy, drawings, prints, watercolour and oil paintings; jewellery, shawls and scarves; ceramics and other beautiful gifts.
Our Art Auction originated with an idea during a Being Peace Sangha evening from Order of Interbeing members Lauri Bower and Clare Carlile, who are artists themselves. Knowing that there were other artists in the community who were supportive of the Being Peace Practice Centre and wishing to offer an opportunity to raise funds for this project, a plan to hold an auction of donated artworks was hatched. In the process, we have learnt much about digital worlds, fixing reserve prices and descriptions – and now we are very happy to be opening this online Art Auction to the public from 1st to 14th November.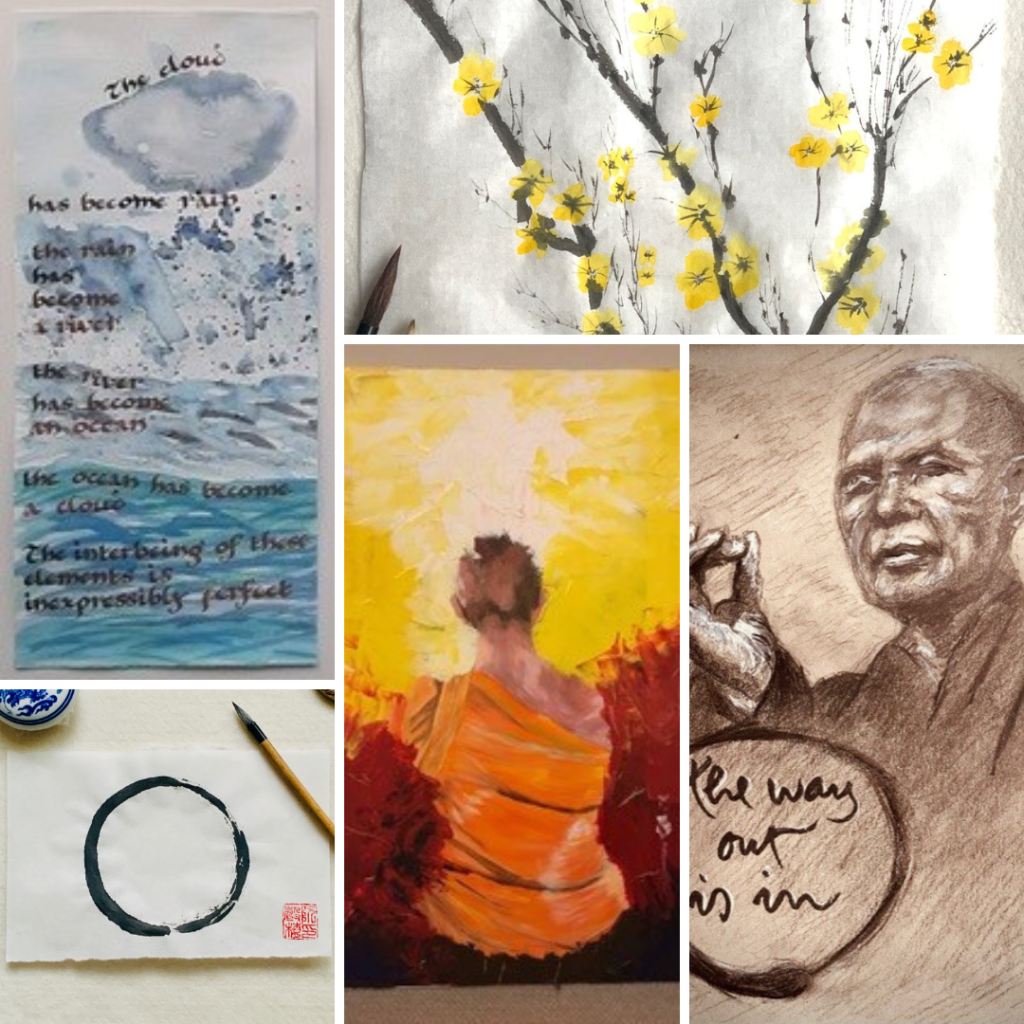 It wouldn't have been possible without the support and hours of time offered by our volunteers, deep thanks to Barrie Beck, a professional auctioneer and part-time clown (!), Philip Croton, Trustee of the Community and our volunteer Jim Bremerton.
The link to view all submissions and participate in the auction: https://uk.givergy.com/plumvillage
Happy Bidding!