Image of a Cairn by Shaun Stratton
Welcome to our next Mindful Morning on Sunday 1st May 2022 (10-12 UK time), open to everyone with an interest in the Plum Village mindfulness practice:
'The Third Noble Truth, Wellbeing'
Wellbeing means different things to different people. Nowadays some of us may understand it to mean socially well-adjusted and psychologically healthy. Still, perhaps well-being may mean something more than that. Gary Greenberg will offer us a guided meditation followed by a talk.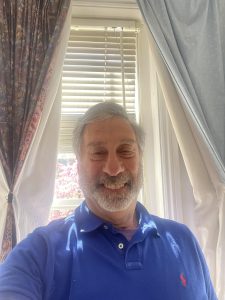 Gary Greenberg
Gary started practising on the path of meditation with teachings from the Self Realisation Fellowship of Paramahansa Yogananda in 1973. He joined a monastic ashram, in the tradition of the Divine Light Mission, in 1974. His introduction to Thay's teaching was in 1997, through his uncle who recommended The Path of Emancipation. Gary received the Five Mindfulness Trainings in 2005 and the Fourteen Mindfulness Trainings in 2010, and practices in London.
How to attend
This mindful morning is open to all and held via Zoom. Anyone can join who has downloaded the Zoom software.
To be added to the mailing list and receive the meeting link, please register below using your best email.
Register