Thich Nhat Hanh affectionately referred to as 'Thay', is often considered to be 'the Father of Mindfulness in the West' and was nominated for the Nobel Peace Prize by Martin Luther King Jr. in recognition of his global contribution to peace. Having seen great suffering on both sides during the Vietnam War, Thay speaks with deep insight into how we can ease both physical and emotional pain in ourselves and others.
Guided by experienced practitioners in Thay's 'Plum Village' mindfulness tradition, Be Calm, Be Well is a live course taught on Zoom.
In the 6 weekly sessions, we share with you how mindfulness can develop awareness, clarity and insight, allowing you to bring a new perspective to pain and illness. We also explore how to use mindfulness practices to bring joy into your daily life.
We invite you to join this course, comprising guided practices, group discussions and practical exercises as part of a group maximum of 14 people, for a light-hearted yet deep exploration of mindfulness together, in a friendly, welcoming atmosphere.
Course content
The course explores the following themes:
• Stopping and calming
• Turning to the positive
• Loving communication
• Nourishing happiness
• Interdependence and community
• Guidelines for peaceful living
Reported benefits
• Increased enjoyment of life
• Increased ability to be calm and relaxed
• Increased control of emotions such as anger and anxiety
• Improved sleep quality
• Fewer feelings of anxiety and low mood
Who can attend?
This course is suitable for beginners, as well as those wishing to gain a fuller understanding of how mindfulness can support living well with pain and illness. Mindfulness is a practice originating in Buddhism and supported by neuroscience and psychology; it may be practised by those of all faiths and none.? Many of our participants learn new ways to care for their wellbeing and are able to develop positive responses to challenging situations. This online mindfulness course is attended via the internet, wherever you are. We suggest you find a quiet space where you will be undisturbed.
Please note, you will be using a computer/laptop, iPad or phone to access each session, and will need a functioning camera and mic.
Commitment
For this course to be most effective, we recommend that you attend all six sessions and commit to a daily practice for at least five days each week. Creating a stable and strong practice of mindfulness is a habit that needs regular, ideally daily, practice.
If you know ahead of time that you cannot make a session, then please discuss with your Course Leader so that you can understand the content of the missed session.
Course schedule
This course is taught over six Wednesday afternoons from 29th September. Each class is 2 hours long from 3.30 – 5.30 pm UK time with a pause for comfort in the middle.
Ticket pricing
We ask you to consider carefully what you can realistically afford without depriving yourself or anyone else. Supported and Concession Tickets are included so we can welcome those who are unwaged, have a low household income and/or limited funds available. In offering a range of ticket prices we aim to make the course available to as many people as possible and appreciate your support if you can afford one of the higher prices.
These options will be available once you click on 'Tickets'.
Course leaders
The course leaders are Lauri Bower and Katie Sheen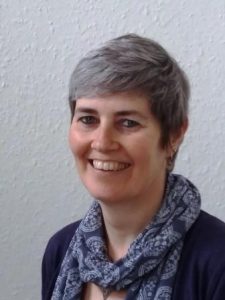 Lauri has been practising meditation for 30 years and met Thich Nhat Hanh's teachings in 2006, from which point she committed to putting mindfulness practice at the centre of her life. In 2008 she began researching a Ph.D. on Thich Nhat Hanh and his teachings of mindfulness and Engaged Buddhism. With her Ph.D. complete Lauri began teaching mindfulness based stress reduction (MBSR) courses and is delighted to bring this experience to a course devoted to the Plum Village mindfulness tradition. Mindfulness has become a crucial aspect in Lauri's life, and she has experienced first-hand the healing and transformational aspects of this practice. Lauri has also been teaching mindfulness since 2013 and is continually inspired by the positive changes that it can bring. She received the transmission of the 14 Mindfulness Trainings in Plum Village in 2014 and was given the name, True Mountain of Non-Fear.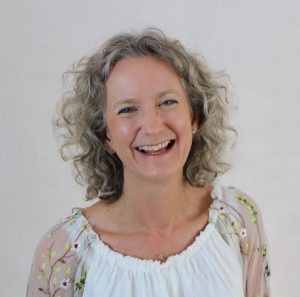 Katie first discovered mindfulness in 2001 and practiced in various Buddhist traditions before discovering the Plum Village 'Heart of Manchester' Sangha in 2013.
Having worked in brain tumour charities for 20 years in both patient support and research management roles, alongside studying for a PGCE and MA Education that enabled her to teach nutrition at Universities and Colleges, her own cancer treatment in 2015 highlighted with even greater clarity the practicality, healing nature and joyful simplicity of Thich Nhat Hanh's teachings. Grateful for having her mindfulness practice as the anchor that she needed in order to process the physical and emotional trauma of her experience, she now teaches mindfulness full-time.
Katie received the 5 Mindfulness Trainings in 2016 and was given the Dharma name Dharma Light of The Heart.
What if I miss a session?
It is ideal if you can make all the sessions as this way you will gain a sound foundation in mindfulness practice. If you have to miss a session and know ahead of time, do let your course leader know. They will be able to advise you on how you can continue your mindfulness practice by using the online materials provided.
What further information will I receive?
You will receive "Joining Information" in a confirmation email once you have purchased a ticket. This will confirm the information on the class timings, and how to access the online course. You will receive a further email directly from the Course Leader in the week before the course starts, inviting you to an optional short pre-course zoom call if you are new to zoom.
What is your cancellation policy?
If you cancel your booking at least 7 days before the start of the course, we will refund your full course fee minus a £15 administration fee.
If you cancel your booking less than 7 days before the start of the course, we will issue a 50% refund of the course fee.
Once the course has started no refunds will be issued.
If you have any questions, please contact Lauri on bcbhmindful@posteo.net
How to attend
Please book through Eventbrite
Book now